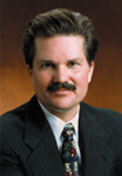 Church and State is a weekly 30-minute interview program airing via public cable access in several New Mexico and Texas markets. The show is dedicated to exploring controversial public affairs and political issues that target religious concerns.
Lively moral and ethical discussion arising out of a dialogue between religious or non-religious world views is the template for the program. How does religion affect, and how is it affected by, the laws passed by politicians, the decisions made by jurists, and the policies implemented by different levels of government, both domestic and international?
What are the opinions of Christians, Jews, Buddhists, Muslims, or Agnostics, Atheists and other non-religious people, on a diversity of important local, state, national, and international issues? What, if at all, is the proper place for religion in public life and in public policy decisions?
Tune in and watch a fascinating spectrum of religious and non-religious guest experts on Church and State, as they explore Religion and Politics with host Logan Craft.
Home | Ethos | Topics & Issues| Interviews | Contact